Janitorial Bidding Software
CleanGuru is a unique, easy-to-use janitorial bidding software, trusted by today's best cleaning businesses to create over 125,000 cleaning proposals. And, it's NOT simply because of everything it does, but, just as importantly – how it does it.
From calculating cleaning times and recommending specific prices to generate professional cleaning proposals you can email or print and deliver to your prospect, CleanGuru does the hard part of bidding and proposal generating for you – wherever you go.
You'll instantly impress your prospects when you're able to quickly and easily enter room measurements and fixture counts during the actual building walkthrough, rather than having to wait until you get back to your office.
Then, since our cleaning business software is fully customizable, you can quickly create professional proposals guaranteed to impress even the toughest commercial or residential cleaning prospects – in minutes, rather than hours.
Starting a cleaning business or running an existing one – can be hard, no question about it. But when you're trying to grow a cleaning company while competing with franchises, national management outfits and local big guys, it can be even harder.
CleanGuru is more than a great bidding software, it's a complete bid management system, that gives you the competitive edge you've been looking for.
Since it's cloud-based, you'll be able to access everything you need from your laptop or any favorite mobile device, such as tablet or Smartphone.
You can edit then print a cleaning bid to give to your prospect or instantly email it to them if you'd like. And, you're going to love how CleanGuru's new email verification feature gives you the real-time delivery status of your email.
There's really nothing that comes even close to the features, ease, speed and professionalism of our janitorial bidding software. Nothing. Plus, all first-time members receive a FREE 30-day trial membership so they can take this one-of-a-kind janitorial cleaning software for a test drive, check out all the incredible features for themselves and create professional proposals for all kinds of cleaning, including:
These short demo videos will take you through the CleanGuru janitorial business software and show you all of the exciting possibilities.
Watch some or all the testimonials and reviews from actual CleanGuru Members to hear how confident our janitorial bidding software makes them feel during sales presentations to prospective clients. And, the professional job specifications and reports that come automatically with the program will automatically make you look like a real pro.
Plus, since this cleaning business software has a useful customization feature so you can easily brand your proposal to showcase the advantages of doing business with your company.
Start your 30-day FREE bidding trial today and see what a difference it can make for your cleaning business.
Real Stories from Cleaning Business Owners, Like YOU.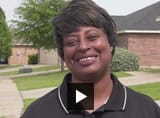 Angel Jackson
Crystal Clear Solutions
Chuck Lancaster
Walt's Cleaning Contractors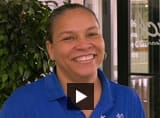 Janice Mitchell
Kmack Commercial LLC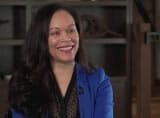 Rosaline Santos
Katura Cleaning Services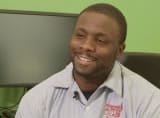 James Fields
Reliable Office Cleaning Services LLC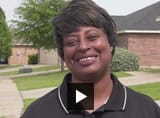 Angel Jackson
Crystal Clear Solutions
Chuck Lancaster
Walt's Cleaning Contractors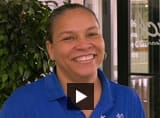 Janice Mitchell
Kmack Commercial LLC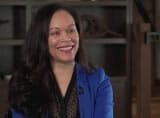 Rosaline Santos
Katura Cleaning Services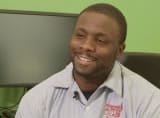 James Fields
Reliable Office Cleaning Services LLC