No cleaning business plan is complete without a strategy for pricing cleaning contracts. And, it can be tough to bid competitively yet profitably when you're competing with a lots of other janitorial and house cleaning businesses.
Fortunately, CleanGuru provides price recommendations for nearly every kind of cleaning, so you can quickly produce a professional cleaning proposal with a competitive price.
The Janitorial Module uses calculated cleaning times to generate specific monthly price recommendations which can be used 'as is' or adjusted to reflect your knowledge of the building or prospect.
Closing new cleaning contracts just got a whole lot easier – because when it comes to bidding and estimating, CleanGuru stands alone in its professionalism, practicality and ease of use.
You'll love getting specific pricing recommendations based on our research and over 25 years of real world experience. Plus, you'll get useful price-per-square-foot ranges for specialty services, such as carpet and window cleaning, as well as tile maintenance.
CleanGuru's janitorial bidding software takes the guess work out of the pricing process by giving suggested prices for the most popular kinds of cleaning offered by building service contractors today, including:
Office cleaning
Tile maintenance
Carpet cleaning
Move in / move out, turnaround, or rental cleaning
Post-construction cleaning
Window cleaning
Residential cleaning / maid service
Plus, you can use our convenient app from your mobile phone or tablet anytime, so you won't miss out on an opportunity, wherever you are.
The cleaning bid calculator is pre-programmed with a sliding scale of proprietary expense and profit percentages based on our extensive research and over 25 years of real world experience. You'll love the peace of mind that comes from having a reliable tool for setting prices for cleaning accounts.
Two Pricing Models
CleanGuru offers two different options for determining what you want to charge for office cleaning jobs:
The Cost + Profit method gives you everything from calculated times to specific percentages and dollar amounts for wages, payroll taxes and overhead, while always letting you make changes if you'd like to reflect your location or company requirements.
Or, you can use a simple Hourly Rate method to determine your price. Simply put, you'll like the convenience of having these two approaches to pricing cleaning jobs.
Try CleanGuru FREE for 30 days and see what a difference it makes in your business.
Real Stories from Cleaning Business Owners, Like YOU.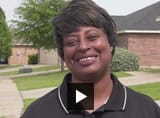 Angel Jackson
Crystal Clear Solutions
Chuck Lancaster
Walt's Cleaning Contractors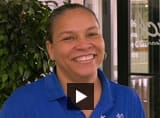 Janice Mitchell
Kmack Commercial LLC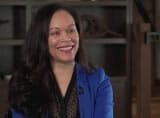 Rosaline Santos
Katura Cleaning Services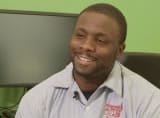 James Fields
Reliable Office Cleaning Services LLC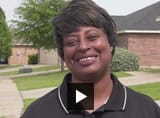 Angel Jackson
Crystal Clear Solutions
Chuck Lancaster
Walt's Cleaning Contractors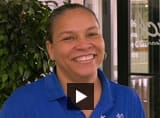 Janice Mitchell
Kmack Commercial LLC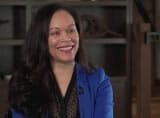 Rosaline Santos
Katura Cleaning Services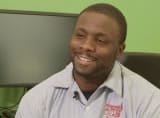 James Fields
Reliable Office Cleaning Services LLC