Having valuable features built into your bidding software can be the key to starting a cleaning business successfully or keeping an existing one – profitable.
Whether it's the convenience of our express measurement loading, mobile app, pre-loaded workloading or specific price recommendations, CleanBid has the useful features cleaning businesses need to have to compete effectively today.
Check out some of the practical and profitable features below to see how they can make your work easier and your business better.
Can't get a list of detailed building measurements? No problem. You'll love our convenient Express feature. Just enter an estimate of the size of the building (total cleanable area) and Express will instantly load bid measurements, fixture (toilet, urinal, sink) counts as well as floor types (waxable, non wax, carpet). While they're loaded automatically, you can easily adjust them if you'd like.
Get specific pricing recommendations based on our research and over 25 years of real world experience to help you competitively and profitably bid any kind of cleaning job. From specific price per month suggestions in janitorial to price-per-square-foot ranges for specialty services, such as carpet and window cleaning, as well as tile maintenance, CleanBid has you covered.
Highlight and support your proposed cleaning program using the detailed set of reports (Area Hours, Job Specifications and Measurement Summary) you'll get automatically for every cleaning job you're bidding on.
List all area and room measurements by actual dimensions or simply total size, along with floor type and detailed description for easy reference. Plus, you can change, add or remove measurements as needed if building occupancy or customer requirements change.
Instantly add or remove cleaning duties in seconds. Easily edit the wording of tasks to create a highly customized set of job specifications. Plus, you'll be able to adjust cleaning difficulty and frequency by area. Finally, keep track of building fixtures such as toilets, urinals and sinks as well as other items such as walk off floor mats and coffee stations – by area.
Update your wage figure to reflect multiple hourly rates as well as differences in the number of hours per to be worked by employee for the job you're bidding on – resulting in a valuable weighted, average wage. When the janitorial job you're bidding on requires more than one cleaning employee, it's nice to be able to quickly calculate an average wage. With easy access on the Price tab, you instantly can have an accurate average wage figure for the job you're bidding on.
Delight your next prospect by adding one or more informative email attachments. It's easy to do – and seeing your email arrive with one or more supporting documents attached describing some important policy, procedure or benefit of your cleaning business – can instantly set you apart from your competition.
The CleanGuru mobile app makes bidding a cleaning job on the go, out of the office – a breeze. You can instantly enter room measurements anywhere, in your car – or even during the building walk through. Plus, you'll be able to quickly adjust work specifications, calculate cleaning times, set prices, even create and email proposals – ALL without ever having to go to your office.
Imagine these possibilities. Insert your logo on the cover page and cover letter. Include your current insurance certificates as well as attachments to emails. Edit any section of the proposal's pre-written language to create a customized cleaning proposal that showcases you and your cleaning company's brand.
Keep your customer contacts, bids and notes, as well as walk-through, presentation and follow-up appointments organized and easily accessible. You'll be able to view all of your bid data too including measurements, floor types and fixture counts as well as other factors such as difficulty and wage rate assumptions.
Unlike other janitorial bidding software that relies on over-simplified, one-size-fits-all, square feet per hour estimates, CleanBid performs actual work loading calculations by cleaning task and reflecting the specific area, frequency, floor type – to give you a specific hours/day time recommendation.
Janitorial businesses are sometimes asked to include providing of consumable poly/paper supplies like toilet paper and hand towels in their total monthly price. Our Consumable Product Calculator is pre-loaded with estimated case usages based on number of people using the building and estimated costs for a variety of common consumable supply items. After estimating your cost and adding in your desired monthly profit, you can determine how much to add to your monthly price to account for supplying these items.
Customize your next bid by adding up to three (3) one page documents to your proposal. Highlight important advantages of doing business with your cleaning company. You can include a current insurance certificate, equipment product brochure or maybe a recent client testimonial or review.
Want to add a Day Porter Service to your next office cleaning bid? You can. Simply enter the frequency and hours per day – and you'll instantly have a provision for a professional day porter highlighted in your cleaning proposal. Day porter hours will be added to the total time on the Price page and a professional set of duties will be automatically added to the Job Specifications.
Real Stories from Cleaning Business Owners, Like YOU.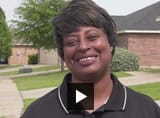 Angel Jackson
Crystal Clear Solutions
Chuck Lancaster
Walt's Cleaning Contractors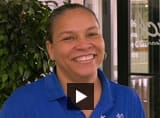 Janice Mitchell
Kmack Commercial LLC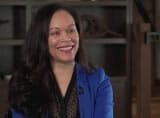 Rosaline Santos
Katura Cleaning Services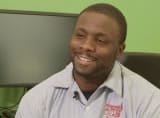 James Fields
Reliable Office Cleaning Services LLC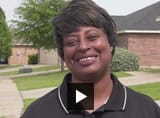 Angel Jackson
Crystal Clear Solutions
Chuck Lancaster
Walt's Cleaning Contractors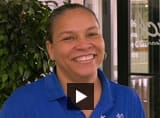 Janice Mitchell
Kmack Commercial LLC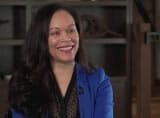 Rosaline Santos
Katura Cleaning Services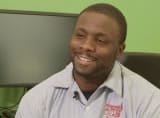 James Fields
Reliable Office Cleaning Services LLC