Real Stories from Real Members!!
Valerie Tatum
Anointed Cleaning Services
Jason Behn
NAE Cleaning Solutions
Johnnie Schofield
TOS Cleaning LLC
Catherine Zolla
Kmack Commercial LLC
Richard Vasquez
Personal Touch Janitorial Services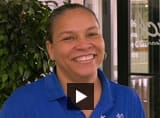 Janice Mitchell
Kmack Commercial LLC
April Williams
A & A Cleaning, Inc.
Pablo Villarreal
P & J Cleaning Service
Jeisha Marquez
JME Maintenance Group LLC
William Henderson
American Professional Cleaning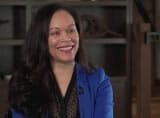 Rosaline Santos
Katura Cleaning Services
Junior Mitchell
Kmack Commercial LLC
Chuck Lancaster
Walt's Cleaning Contractors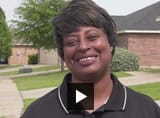 Angel Jackson
Crystal Clear Solutions
Jared Sarbit
Picture Perfect Cleaning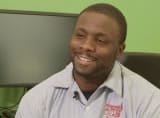 James Fields
Reliable Office Cleaning Services LLC
Vanessa Brown
Spic N' Span Cleaning
Justine Atkins
Atkins & Goolsby, Inc
Fabian Harris
Office Express Janitorial
Peter Shaefer
American Maintenance & Cleaning Services
Miguel Gutierrez
Platinum Cleaners
Torie Lowe
JTF Cleaning Service DBA Office Pride
Steve Kelly
A Cleaner Finish, LLC
Russell Webb
Algers Cleaning
Randy Warrick
Advantage Cleaning Services
Nathaniel Altenor
Nathaniel Altenor's Janitorial Services
Mark Innello
Mark's Janitorial
Mark Derdich
Nationwide Cleaning Services
Kim Campbell
Servpro of East Fort Worth
Derek Dambrosio
Ultimate Cleaning
Jeff Jernigan
Spartan Facility Services Mgmt.
Jason Michael
Servant Professional Cleaning Service
Greg Lawson
Beneficial Building Services, Inc.
Gina Stone
Quality Touch Janitorial Service, Inc.
Eric Batch
Batch of Bubbles Cleaning Services
Elijah Edwards
Janitorial Plus Lawn Care
Easemera Brown-Augustus
Eba & Sons Cleaning Service
Joel Groover
Clean Care, Inc.
Becky Cochran
Green Life Cleaning Services
Andrew Lee
Enviroclean Australia
Andrew Myer
Palm Cleaning
As Seen On:
Get Dan's Marketing Secrets FREE
Get Dan's Best
Marketing Ideas
...for FREE!
Join over 10,000 cleaning
businesses watching Dan's
Marketing & Profit Secrets
in his weekly video series...
"Flip YOUR
Cleaning Business
from Painful...
to PROFITABLE!!"

---
Your email is safe with us