Software that works as well on the road on your Smartphone as it does in your office on your laptop is important to successful cleaning business owners.
When you're bidding cleaning jobs, running from one building walkthrough to the next, you want entering building measurements, calculating cleaning times, setting prices and emailing proposals – to be fast and easy.
Fortunately – that's one of the things our members love about the powerful CleanGuru mobile app.
Using CleanGuru on the convenient mobile app gives you all the bidding functionality you need when you're out of the office, at the job site – even in your prospect's office.
That's right, you can instantly impress prospective clients and save time by entering measurements or square footages directly into the CleanGuru mobile app during your building walkthroughs.
No more having to write bid information down on paper during the walkthrough meeting – and then again back at the office. Enter it once at the building and it'll be saved and ready for editing or viewing, anytime – on your laptop or mobile device.
Imagine how professional you'll look when you show up for a walk-through, tablet in-hand – quickly and easily filling out the bid worksheet as you go.
Plus, waiting to get back to your office to enter bid information can lead to mistakes or with follow up questions you wish you would have asked. Entering bid data while you're at the building on your Smartphone using the mobile app makes bidding – fast and efficient.
Download the CleanGuru app from the App Store or Google Play today. Take it for a test drive, and you'll never go back to a scratch pad and calculator again.
Finding new ways to dramatically set you apart from the competition is becoming more difficult. But, bidding using the CleanGuru app is one great way to do just that.
Real Stories from Cleaning Business Owners, Like YOU.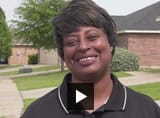 Angel Jackson
Crystal Clear Solutions
Chuck Lancaster
Walt's Cleaning Contractors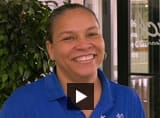 Janice Mitchell
Kmack Commercial LLC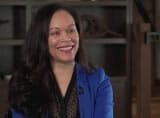 Rosaline Santos
Katura Cleaning Services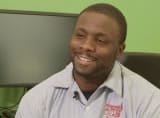 James Fields
Reliable Office Cleaning Services LLC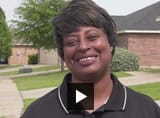 Angel Jackson
Crystal Clear Solutions
Chuck Lancaster
Walt's Cleaning Contractors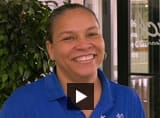 Janice Mitchell
Kmack Commercial LLC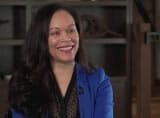 Rosaline Santos
Katura Cleaning Services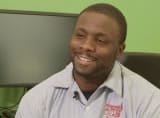 James Fields
Reliable Office Cleaning Services LLC