Set your cleaning business apart from the competition by including useful, detailed reports like the one found in CleanBid with your next customized cleaning proposal.
You'll like being able to see practical reports showing important aspects of your janitorial program in detail. Click the image to see an example of one of the professional reports that come standard with CleanBid.
Reports include:
Area Hours Summary
One of our most popular reports, this document is a practical breakdown of total hours by individual area of the building
Job Specifications
This report is one of the professional documents building owners and managers expect to see in a professional cleaning bid. This one, that comes automatically with CleanGuru does not disappoint. Showing a detailed list of professional, industry standard duties along with cleaning frequency for each task, like most of our members, you'll always include this report with your proposal – and be glad you did.
Measurement Summary
Handy. That's what our members say about this report. Being able to have a convenient breakdown of total square feet by area and floor covering is useful. For example, when bidding on carpet cleaning or tile maintenance project, having these figures and floor types at your fingertips is a real asset.
Work Types and Tasks
For construction clean-up work or popular specialty services like carpet cleaning and tile maintenance, job duties appear in a powerful summary format, organized by common industry Work Types, such as 'Extraction' in Carpet, 'Main/Final Clean' in Construction or Strip and Refinish in Tile Maintenance. With accompanying task descriptions and service day frequencies, this document will make you feel proud and look professional.
Price Summary
While most janitorial businesses keep this report as a useful reference of how they determined their price for a cleaning job, based on time (hours) as well as wage, taxes, other expenses such as overhead and profit, some members actually review the document with potential clients to demonstrate their business knowledge and willingness to be transparent about the entire bidding and pricing process.
Area Recap
A useful breakdown of total hours by area of the building; and, using the individual square footages for each space, you can see the associated production rate have been calculated for each specific area as well.
Measurement Details
As the name implies, you'll find incredible detail in this report, listing important building measurement data and floor covering info (i.e. carpet, wax tile, wood) by individual room to specific quantities for fixture and cleaning frequencies.
Real Stories from Cleaning Business Owners, Like YOU.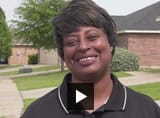 Angel Jackson
Crystal Clear Solutions
Chuck Lancaster
Walt's Cleaning Contractors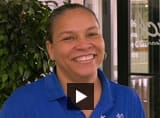 Janice Mitchell
Kmack Commercial LLC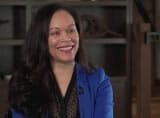 Rosaline Santos
Katura Cleaning Services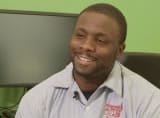 James Fields
Reliable Office Cleaning Services LLC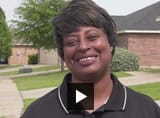 Angel Jackson
Crystal Clear Solutions
Chuck Lancaster
Walt's Cleaning Contractors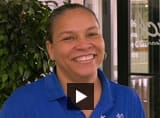 Janice Mitchell
Kmack Commercial LLC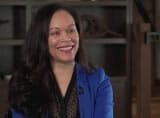 Rosaline Santos
Katura Cleaning Services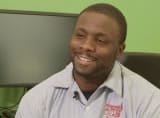 James Fields
Reliable Office Cleaning Services LLC