Ever had times bidding a janitorial job when you simply can't get a list of detailed building measurements? No problem. You'll love our convenient Express feature.
Just enter an estimate of the size of the building (total cleanable area) and the convenient Express feature will instantly load bid measurements, fixture (toilet, urinal, sink) counts as well as floor types (waxable, non wax, carpet) for you. While they're loaded automatically, you can easily adjust them if you'd like to reflect your specific knowledge of the facility.
Plus, before loading using Express, you can take a minute if you'd like to quickly adjust floor types and percent breakdowns or add or remove areas to reflect details you happen to know about the building.
We used our research and more than 25 years of experience in the cleaning industry to pre-load Express to work for a large number of building types. That means you'll be up and running even when you can't get a list of detailed measurements by room for the job you're bidding.
Fortunately, most of the time, building owners and managers are more than willing to work with the owners or sales representatives of commercial janitorial companies to see their facilities by arranging for a thorough building walkthrough. These visits allow let you and your staff gather important bidding data about the facility, from detailed room measurements and fixture counts to floor types and difficulty (heavy versus light use.
But, when you simply can't arrange to get the detailed measurements you'd like, Express can be a life-saver, providing a useful way to load individual areas based on the size (total cleanable square feet to be cleaned) of the building. Just start a new bid and see how quickly and easily you'll move from start to finish.
Watch this video to take a tour of the Express feature and see how easy it is to use.
Real Stories from Cleaning Business Owners, Like YOU.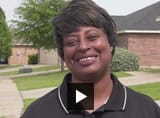 Angel Jackson
Crystal Clear Solutions
Chuck Lancaster
Walt's Cleaning Contractors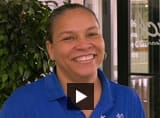 Janice Mitchell
Kmack Commercial LLC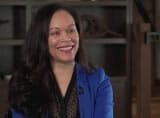 Rosaline Santos
Katura Cleaning Services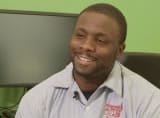 James Fields
Reliable Office Cleaning Services LLC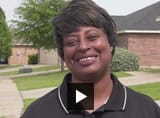 Angel Jackson
Crystal Clear Solutions
Chuck Lancaster
Walt's Cleaning Contractors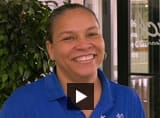 Janice Mitchell
Kmack Commercial LLC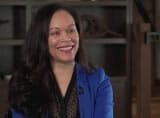 Rosaline Santos
Katura Cleaning Services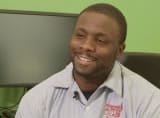 James Fields
Reliable Office Cleaning Services LLC