Impress prospects during building walkthroughs. Create customized cleaning proposals. Price jobs profitably. Stay organized. Promote your brand.
You can do it all with CleanGuru, today's most popular janitorial bidding software – trusted by today's best cleaning companies to create over 125,000 professional proposals designed to land more office cleaning jobs. You'll get specific pricing recommendations and be able to create customized bids – guaranteed to impress your prospects.
Here are 8 of CleanGuru's Janitorial Bidding Software Benefits
Pre-loaded tasks, time and pricing
CleanGuru's janitorial bidding software is pre-loaded with industry specific times, tasks and pricing calculations to make bidding on cleaning jobs easier, faster – better. You'll love to preview your proposal before emailing or delivering it to your client; getting a chance to review the professionally worded document and detailed task reports that come standard. Plus, while the program works automatically, you can quickly and easily make changes to create a powerful, fully customized cleaning proposal.
"I've gotten 3 of the last 4 jobs I bid on, using the suggested pricing as a guide."
Vincent Campano, Crystal Contract Cleaners, Middleboro, MA
Deliver impressive proposals
Our janitorial bidding software gives you a professional bid contract that grabs your prospect's attention in a format that builds confidence in both you and your company. This janitorial bidding app lets you account for every room in the building, including the size, cleaning difficulty and floor type. Plus, you can include other customized documents unique to your own cleaning business such as insurance certificates or equipment spec sheets in the proposal itself or as attachments to your email, for a truly comprehensive janitorial sales proposal.
"CleanBid helped me standout and capture business that otherwise would have gone to bigger firms."
Jaime Blanco, TerraClean Services, Southlake, TX
Get help without handcuffs
Escape being bound by high, ongoing fees that some franchises charge by joining the thousands of independent cleaning business owners who've turned our janitorial bidding software. You'll get the resources and support you need to grow your commercial janitorial or residential house cleaning company, and it won't cost you an 'arm and a leg.'
"Helped grow our business from a one customer business to just over a million in sales."
Mark Montoya, Office Environments, Hagerstown, MD
Save time – lots of it
Time is money. With our janitorial bidding software, you can build your bid right away during your building walk-through. Plus, you'll be able to make any changes to your proposal quickly and easily. You'll love being prepared to submit your professionally prepared bid in a timely manner – even on the spot.
"I had seven bids to write. My way would have taken two weeks. With CleanBid, I wrote all seven in 6 hours."
Mandy Simon, Clean Encounters, Puyallup, WA
We LOVE questions
Our team is here to answer your questions. Simply call 888-531-4878 anytime Monday – Friday 9 AM – 5 PM EST Monday – Friday or simply email use using our contact us feature. We'd be happy to answer any question you may have. We are proud or our A+ rating with the Better Business Bureau (BBB) and many consecutive years of accreditation, so you can count on CleanGuru programs and customer service.
"Great Site! Immediate help on any problem. No waiting for answers. "
Nancy Ferro, Final Touch Pro, LLC, Cocoa, Florida
No Long-Term Contracts
Flexible is better. We understand the nature of the cleaning business. Sometimes you're bidding on a lot of jobs. Sometimes, finding cleaning contracts to bid on is more difficult. You need a flexible solution – one that won't strap your business for cash or lock you into a business plan. That's just another reason why you're going to love CleanGuru's janitorial bidding software.
Our monthly plan is affordable. There are no long-term contracts. You can come and go as you need to. Plus, you can test drive our janitorial bidding software for 30 days, absolutely FREE and with no commitments.
Explore our janitorial bidding software in the video above, and sign up for your 30-day FREE trial.
"…refreshing to find a website that delivers what it says it will deliver! Five stars!"
Brandi Stage, Stage Cleaning Services, Long Beach, MS
Secure and Safe
We protect our members. All CleanGuru orders are processed through a secure server and industry-standard Secure Sockets Layer (SSL), an advanced encryption technology, in order to provide the highest level of security for your personal and financial information. This state-of-the-art security technology means all your sensitive information entered during checkout is encrypted to deter interception by third parties. And, as a member, your customer contact and bid data are password protected and backed up daily.
"CleanBid is the backbone of our company!"
Andrew Lee, Enviroclean Austrailia, Springfield Lakes, QLD
Access it anywhere, any time
Login any time from your laptop, tablet or even your Smartphone.
Real Stories from Cleaning Business Owners, Like YOU.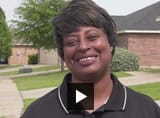 Angel Jackson
Crystal Clear Solutions
Chuck Lancaster
Walt's Cleaning Contractors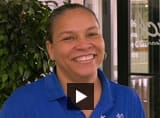 Janice Mitchell
Kmack Commercial LLC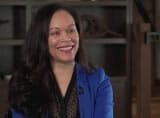 Rosaline Santos
Katura Cleaning Services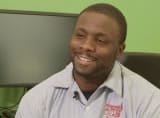 James Fields
Reliable Office Cleaning Services LLC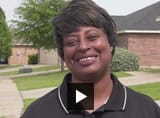 Angel Jackson
Crystal Clear Solutions
Chuck Lancaster
Walt's Cleaning Contractors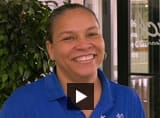 Janice Mitchell
Kmack Commercial LLC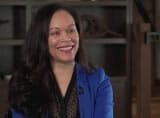 Rosaline Santos
Katura Cleaning Services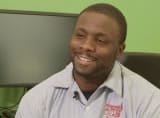 James Fields
Reliable Office Cleaning Services LLC