When you're setting up the list of specific cleaning tasks to appear in your janitorial proposal, you want to be as thorough as possible. However, a complete, detailed set of job specifications – noticeably customized to reflect the prospect's actual building are only possible when the bidding software being used lets you include specifics.
CleanGuru accounts for a wide range of items found in a building that require regular cleaning, from tables, chairs and microwaves in the break room to toilets, urinals and sinks in the restroom.
You'll like being able quickly add items like coffee stations, floor mats and drinking fountains to a building measurement form, or better yet – directly into the AREAS tab of the software during your bid walkthrough when you're logged into CleanGuru using your Smartphone or Tablet.
Plus, you can select the frequency for cleaning those items or fixtures to create the most accurate cleaning proposal possible. This level of item management is just one more way to ensure every cleaning activity is saved in your building data and shown in your cleaning job specifications.
Prospects love seeing details, especially ones specifically reflecting their office. It goes a long way in letting them know, you know – their facility and that the cleaning schedule you're recommending is customized to their building.
With the number of commercial cleaning businesses bidding on cleaning contracts today, finding and taking advantage of every opportunity to demonstrate unique strengths versus other building service contractors – has never been more important.
When you're bidding an office cleaning job, the degree of detail that goes into your proposal can be that kind of useful competitive advantage. So, take a minute to watch the short video on this page to see for yourself how much flexibility you have when it comes to cleaning tasks.
Be sure to watch the video on this page to see how convenient and valuable this tool can be.
Real Stories from Cleaning Business Owners, Like YOU.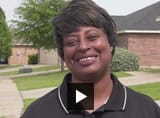 Angel Jackson
Crystal Clear Solutions
Chuck Lancaster
Walt's Cleaning Contractors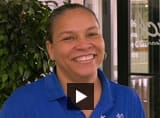 Janice Mitchell
Kmack Commercial LLC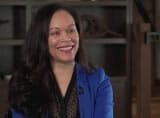 Rosaline Santos
Katura Cleaning Services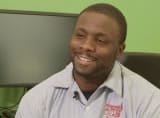 James Fields
Reliable Office Cleaning Services LLC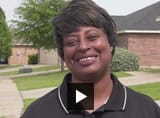 Angel Jackson
Crystal Clear Solutions
Chuck Lancaster
Walt's Cleaning Contractors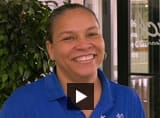 Janice Mitchell
Kmack Commercial LLC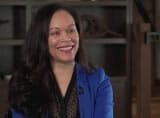 Rosaline Santos
Katura Cleaning Services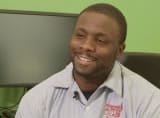 James Fields
Reliable Office Cleaning Services LLC